Sponsors & Exhibitors
FAIRPLEX | POMONA, CA | SEPTEMBER 30-OCTOBER 1, 2023
The eBay Motors Off-Road Expo Presented by General Tire is truly the greatest collection of off-road companies, parts, equipment, gear, action and experts ever assembled in America. From off-road racing to rock crawling, trail riding to sand sports, motorcycles and UTV's, to camping and adventure travel, fans have the unique opportunity to meet and talk with the most knowledgeable people in the off-road industry.
The Off-Road Expo will again industry-leading brands, showcasing cutting-edge products and services. The 2023 Exhibitor List is coming soon, see below for 2022 Exhibitors.
Title Sponsor
eBay Motors makes it easy to find parts for cars, trucks, SUVs, motorcycles & more. We even offer a massive selection of new & pre-owned classics, hot rods, exotics, vans, ATVs, RVs, boats and more at eBay Motors. Shop for your next vehicle, or start selling in a marketplace with 171 million buyers.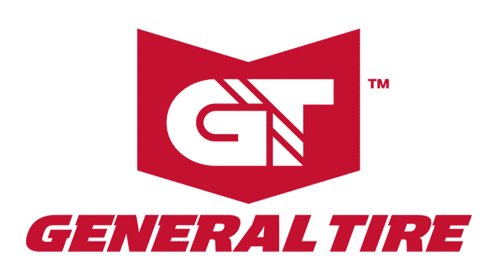 Presenting Sponsor
For that past 100+ years, General Tire has brought you SUV/truck tires, commercial tires, and passenger tires that go faster, grip harder, last longer.
Exhibitor List
| Exhibitor | Booth |
| --- | --- |
| 2BRAND Apparel | 4622 |
| 3D U Ace | OS-797 |
| 4 Wheel Parts | 4481 |
| ABCO Diesel | 4317 |
| Accessories Unlimited | OS-804 |
| AccuTune Offroad | OS-323 |
| Addictive Desert Designs | 4055 |
| aFe Power | OS-627 |
| AGM-Products | 4625 |
| Alcantar's Drivetrain Performance | 4641 |
| All Terrain Bar | 6004 |
| ALP Generators | OS-429 |
| Ameribrade | 4307 |
| Anderson Composites | OS-548 |
| Antigravity Lithium Batteries | 4013 |
| Anzo USA | 4006 |
| Apex Chassis LLC | 4212 |
| Archangel Tactical | 4695 |
| Armageddon Performance Products | OS-801 |
| Armordillo USA | 4091 |
| Artec Industries | 4255 |
| ASFIR 4X4 | 4066 |
| Atturo Tire | OS-366 |
| AWE | OS-621 |
| Bad Dog Tools | 4024 |
| Baja Designs | 4099, V20, V21, V22 |
| Baja Designs dba sPOD | 4012 |
| Bert's Mega Mall | 6001, 6119 |
| BFGoodrich Tires | OS-300 |
| Bilstein | 4081, V7, V8, V9 |
| Black Widow Exhaust | OS-750 |
| BoxoUSA | 4630 |
| Bullite Wheels | 4095 |
| California Four Wheel Drive Association, Inc | 6201 |
| Carven Exhaust | OS-824, V13 |
| Corva Foundation | 7020 |
| Coyne Powersports-Banning | OS-714 |
| Crazy Industies | OS-326 |
| Crown Performance | 4415 |
| CSD RACING PRODUCTS | 4243 |
| CST PERFORMANCE SUSPENSION | OS-158 |
| CST Tires | OS-656 |
| Cutco Cutlery | 7022 |
| Devos Outdoors | 4088 |
| Dezert People / Race-dezert.com | 4461 |
| Diode Dynamics | OS-341 |
| Dirt Design Clothing | OS-433 |
| Dirt King Fabrication | OS-142 |
| Dirty Life Race Wheels/Tuff Stuff Overland | OS-348 |
| Drivelines Inc | OS-369 |
| DRT Motorsports | 4215 |
| DV8 Offroad | 4285 |
| Dynatrac Products Co., Inc. | 4067 |
| Eaton Performance | OS-401 |
| eBay Motors (eBay) | OS-256 |
| EGR North America | OS-402 |
| Energy Suspension | 4048 |
| EPPICO RODMAN | 4703 |
| Falken Tires | OS-299 |
| Firestone Tires | OS-260 |
| FK Rod Ends | 4046 |
| FluidLogic | 4002 |
| Fox Shox | 4293 |
| Freedom Ropes | 4310 |
| Friends of Oceano Dunes | 4033 |
| Fury Off Road Tires | OS-802 |
| Fusion Off Road LLC | OS-661 |
| Gate King - Castel Innovations LLC | 4421 |
| General Tire | OS-201 |
| GEN-Y HITCH | 4098 |
| GG Lighting | 6031 |
| Glamis Bums | OS-617 |
| Go Fast Take Chances | 6130 |
| Go Rhino | 4237 |
| GRID Off-Road | OS-745 |
| Hall Fabrication | OS-805 |
| Havoc Racing | 4201 |
| Heat Wave Visual | OS-526 |
| Hercules Tire | OS-612 |
| House of Pistachios | 4653, 7221 |
| HyperCo | 4634 |
| Hypertech | 4699 |
| ICON Vehicle Dynamics | OS-105 |
| Impact Racing, Inc./MasterCraft Safety | 4281 |
| Impact Wheels | 4206 |
| Injen Technology | 4443 |
| Inland Empire Driveline Service Inc. | 4660 |
| Inland Jeep LLC | 4469 |
| J.E. Reel Truck Parts Inc | 4070 |
| jeepers Jamboree & Jeep Jamboree, Inc. | 4647 |
| K&N Filters | OS-751 |
| KC Hilites | 4261 |
| KING SHOCKS | 4517, OS-307 |
| KMC Wheels | OS-276 |
| LeafFilter Gutter Protection | 6010 |
| Ledlenser USA | 4423 |
| Leitner Designs | OS-742 |
| Lit Kit Creations | OS-808 |
| LTW MOTORSPORTS | OS-363 |
| Magnaflow | OS-221 |
| Matrix / Trucktek | 4249 |
| Maxxis Tires | OS-100 |
| MB Quart | OS-628 |
| MBRP | OS-333 |
| McLeod Racing | 4214 |
| MCREY MOTOCROSS CO. | 4027 |
| MetalCloak / Adventure Rack Systems | 4205 |
| Method Race Wheels | Tensor Tire | OS-253 |
| Mickey Thompson Tires and Wheels | OS-332 |
| Midland Radio | OS-724 |
| Mob Armor | 4018 |
| Motoro Parts | 4258 |
| MOTUL USA | 4062 |
| NACHO Offroad Technology | OS-359 |
| NecksGen | 4008 |
| Nitto Tire U.S.A., Inc. | OS-122 |
| Ocotillo RV Resort | 6233 |
| Off Grid Trailers | 4029 |
| Off Road Evolution | OS-121 |
| Off-Road Monster Wheels | 4061 |
| Old West Spice Company | 4729 |
| Optima Batteries | OS-556 |
| O'Reilly Auto Parts | OS-709 |
| ORW (Off Road Warehouse) | 6127, V19 |
| Patterson Enterprise | 4621 |
| PCI Race Radios | 4607 |
| Performance Machine | OS-810 |
| Pirate Cove Resort | 6153 |
| Piston Driven (Official Tee Shirt and Merch) | OS-137 |
| PML INC | 4086 |
| Power Tank | 4092 |
| Premier West Gears | OS-604 |
| PRP/Speedstrap | 4001, 4036 |
| Quantum Fuel Systems | OS-800 |
| R&R Marketing | 4102 |
| Radflo Suspension Technology, Inc. | 4465 |
| Rancho Suspension and Shocks / Dynomax Performance Exhaust | OS-426 |
| RCV Performance | 4056 |
| ReadyLIFT Suspension | 4439 |
| Rebel Off Road | OS-210 |
| Rhino USA | OS-732 |
| Rhino-Rack | OS-309 |
| Rigid | OS-112 |
| RLB Chase Lights/PRO8 Switch Panel/LED Whips | 4035 |
| Rock Hard 4X4 | 4115 |
| Rock Hound Off Road | 6231 |
| Rock Krawler Suspension | OS-184 |
| Rock Slide Engineering | 4523 |
| RockJock 4x4 by John Currie | OS-238 |
| Rod End Supply | 4623 |
| RuffStuff, Inc. | OS-168 |
| Rugged Radios | 4041 |
| Safe Sled | 4435 |
| Scott Equipment Inc | OS-704, V1 |
| SealSavers Inc. | 4007 |
| SeeDevil Lighting | 4401 |
| Shreddy, LLC | OS-672 |
| SoCal SuperTrucks | 4225 |
| Socket Roll | 4111 |
| Speed UTV | OS-200 |
| Stinger Off-Road | OS-311 |
| Supreme Suspensions, Inc. | OS-297 |
| SupremeUTV / Whipflags.com | OS-153 |
| Suspension Direct Inc | OS-237 |
| SVIA / ROHVA / MSF | 6040 |
| Switch-Pros by Off Road Engineering | 4017, V14 |
| TeraFlex | OS-202 |
| Terra Crew | OS-674 |
| The Fab School | OS-351 |
| The Jerky Hut | 6008 |
| TrailXcursion | OS-811 |
| Transfer Case Solutions | 4657 |
| Tremor Alloy Wheel Inc | 4507 |
| Triple-r-lights | OS-822 |
| Truck Hero | OS-179 |
| Tuffy Security Products | 4105 |
| Turn 14 | OS-304 |
| Ultra 4/King of Hammers | OS-277 |
| ULTRA WHEEL COMPANY | OS-735 |
| Valknut Fabrication | OS-386 |
| Viair Corporation | 4311 |
| Vision Canopy | OS-809 |
| Volcon ePowersports | OS-394 |
| VP Racing Fuels | 4431 |
| Weddle Industries | OS-419 |
| WELLvisors | OS-149 |
| West Coast Differentials | 4425 |
| Westin/Superwinch | 4449, V11, V12 |
| Wilwood Disc Brakes | 4721 |
| X Comp Tires | OS-532 |
| Yamaha Motor Corporation | OS-244 |
| Yokohama Tire | OS-163 |
| Yukon Gear & Axle | 4405 |